3110 Wears Valley Road, Sevierville, TN  37862

Located approximately 7 miles S of Pigeon Forge and 8 miles NE of Townsend

ADULT AND CHILDREN SUNDAY SCHOOL CLASSES 9:00 AM. 

JUDY HUNTER ADULT FACEBOOK SUNDAY SCHOOL AT 9:30 AM

WORSHIP SERVICE ON LOCATION AND FACEBOOK 10:00 AM. 

WOMEN'S BIBLE STUDY TUESDAY 8:00 AM

Rev. Kenny Tucker

CHURCH PHONE 865-908-7331​

Email - wearsvalleyumc@comcast.net

​Small enough to care......large enough to serve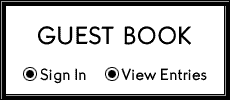 WEARS VALLEY UNITED METHODIST CHURCH

It is the calling of our church to reach, teach and nurture souls. Opportunities for those seeking answers to life's spiritual questions are the purpose of the church as laid before us in scripture. We take God's plan for life seriously and answer to God for how we minister to others.

We also gather for fellowship. There are many opportunities throughout the year for fun and excellent meals as we use this time to better know each other. We are pleased to be blessed by God with a facility that enhances the life of the Wears Valley Community.

We consider it a privilege to welcome many guests to our church as they travel through this region of God's great creation. We are also delighted to welcome new neighbors who live here in beautiful Wears Valley. We invite you to come and honor God with us!  

  The People of Wears Valley United Methodist Church